Our strength - our Partners!
Insure with the most reliable insurance providers in the world

In the 17th century, London's importance as a trade centre led to an increasing demand for ship and cargo insurance. Edward Lloyd's coffee house became recognised as the place for obtaining marine insurance and this is where the Lloyd's that we know today began. From those beginnings in a coffee house in 1688, Lloyd's has been a pioneer in insurance and has grown over 325 years to become the world's leading market for specialist insurance. On the following pages you can learn about Lloyd's unique and colourful past, from its early days in Edward Lloyd's coffee house, to the historical events that changed the face of Lloyd's forever. G.A.P. Vassilopoulos Group is a Lloyd's Coverholder for a number of Lloyd's Syndicates. Lloyd's is the world's specialist insurance market where members join together to provide insurance protection worldwide. Lloyd's Syndicates currently enjoy A rating by A.M. Best and A+ ratings by Fitch Ratings and Standard & Poor's.
Gross registered premiums in excess of £ 25,000,000,000
Underwrites premiums for more than 200 countries around the world
Provides coverage for over 95% of the FTSE 100 index and over 85% of the Dow Jones Industrial Average Companies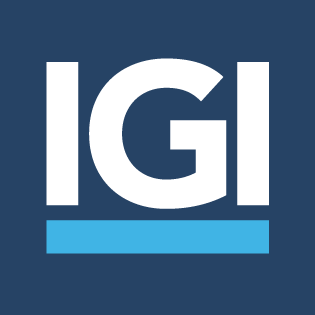 Established in 2002, IGI has an "A-/Stable" financial strength rating from S&P Global Ratings.
In 2019, AM Best upgraded IGI's financial strength rating to "A/Stable", while stating that the rating reflects our "resilient operating results, which have been driven by robust underwriting performance over the longer term."
In 2019 net earnings of produced were $23.5 million and holds assets in excess of $1,009 million.

XL Catlin are among the largest global P&C reinsurers. With a strong financial foundation, they offer a comprehensive product range across Property, Casualty and Specialty reinsurance. Across the world, you'll find the same consistent qualities: underwriting excellence, analytic excellence and a singular client focus to create strong partnerships with our clients and brokers. With a significant presence in all of the world's major reinsurance markets, leading insurance companies choose XL Catlin to help them manage their risks and keep moving forward. The Financial Strength Rating of the company is A by A.M. Best, A+ by Fitch, A2 by Moody's and A+ by StandaFounded as a Lloyds underwriting agency in 1984.
• Founded in 1984
• Capital $17bn & Net Premiums $10bn
• Operations in 20 countries
• Number one position in Lloyd's
• More than 1.500 employees
Credit insurance is the protection against the risk of non-payment for the provision of goods and/or services supplied from one business to another on credit terms. Non-payment usually arises when the customer becomes insolvent but can also arise because the business simply has insufficient funds to pay its debts.
G.A.P. Vassilopoulos Group has access to Top-Level International Credit Insurance Companies with local expertise and will help you identify, choose and structure a policy that is suitable for your needs.
Our Group cooperates with Atradius, Euler Hermes and Coface which are the Top Credit Insurance Companies with financial rating "A" by Standard & Poor's and AM Best.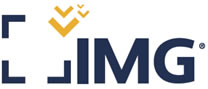 In January 1990, IMG opened its doors in Indianapolis, Indiana. In over 20 years, IMG has grown to become a major administrator of international insurance products, having provided services to more than a million people in countries worldwide.

It has developed an extensive product portfolio that can be tailored to meet every need - from a short international business meeting to missionaries living and working in distant corners of the globe. IMG, understands that the reasons to travel abroad are many and varied—that's why their products are, too.

Their full-service approach to provide international medical insurance products includes servicing vacationers, those working or living abroad for short or extended periods, people traveling frequently between countries, and those who maintain multiple countries of residence.

To meet all these needs, they have developed a comprehensive range of major medical, life, dental and disability products that can be tailored to meet individual specifications. IMG is rated with A (excellent) by A.M. Best and A- by Standard & Poor's.

Pantaenius GmbH has been providing yacht insurance within the Pantaenius Group since 1977.
For years Pantaenius has been established as one of the leading specialists on the market in Europe and the world.
To date, over 100,000 customers place their trust in the tailor-made insurance solutions developed by skippers for skippers.
Branches in Europe, North America and Australia guarantee a worry-free all-round service in all crusing areas.

In our capacity as insurance brokers we act on behalf of our clients protecting their interests. 
We have the know-how to identify personal and business risks to which our clients are exposed and we are able to advise and provide solution for managing these risks.
Our access to international markets allows us to offer an unrivaled coverage.
Some of the insurance products offered:
Yacht Insurance
Motor Insurance
Credit Insurance
Directors & Officers Insurance
Professional Indemnity Insurance
International Medical Insurance
Marine Risks Insurance
Aviation Risks
United Kingdom based risks (both personal and commercial)