About G.A.P. Vassilopoulos Group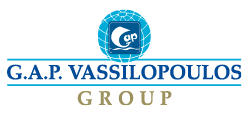 As an Independent Service Organization specializing in a wide range of Logistics, Finance, Human Resources, Hospitality and Consumer services, GAP provides the Cyprus and International Business Communities with a complete package of services under one roof. with a history of over 55 years proving that it is a Progressive Organization, which is trusted by many well-known International Companies through long-term partnerships.
The leading position of the Group in the Cypriot market, provides the assurance to International Companies to expand their activities in Cyprus, and for their business plans to be successfully implemented through the cooperation with G.A.P.
G.A.P. Vassilopoulos Group has the know-how, knowledge, systems and resources to expand its business model internationally and in larger markets.
The strong financial and transparent position of G.A.P. Vassilopoulos Group is a guarantee for its Customers, Leaders and Partners that it will always meet its commitments.
---
 For more information visit the Group's website: www.gapgroup.com